Welcome!
What is UUP?
The United University Professions (UUP) is the largest higher education union in the nation, representing over 37,000 academics and professionals in 500 job titles across the SUNY system and in SUNY administration. The University at Albany Chapter of UUP works with statewide UUP to improve working conditions on our campus, advocate for academics and professionals, and keep higher education affordable and accessible for students. A union's strength is in its members. We encourage all academics and professionals, part-time and full-time, contingent or tenure track to get involved in our chapter and affect positive change on the UAlbany campus and beyond. Join us at events, participate in committees, engage in community activism, share concerns and propose solutions.
Check out the statewide UUP page at uupinfo.org or follow them on twitter @uupinfo
News/Upcoming Events
UUP wants to hear from you and plans to visit with members in November, so start thinking about needs, hopes, and how we can work together to make our U and SUNY better for all. Sign up to participate in the Membership Blitz 11/13-15 to greet new members, collect member concerns, and join the Membership Committee by using the QR code below.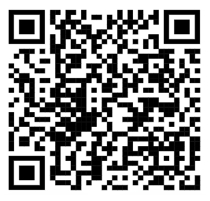 UUP's Albany Chapter stands in solidarity with West Viriginia U's academic workers and students who will be affected by the proposed cuts. Read the chapter's resolution here.
Make a difference! Watch your emails, join in UUP's solidarity actions and get to know your colleagues! Contact your chapter VP if questions (VP Academics-Marco Varisco , VP Professionals-Patrick Romain, VP Contingents-David Banks).
Read the latest edition of The Forum, the UUP Albany Chapter newsletter. A large print version is also available.
The new 2022-26 UUP contract was overwhelmingly ratified! Member participation in this ratification vote was greater than voter response for the previous four contracts. In fact, this is the highest total vote in recent UUP history. We take this to be a sign both of the important contractual gains achieved in this round, and of the increasing member engagement within UUP. Thanks to all for their input, participation and hard work!

Contract Highlights include:

Across-the-board raises, with a 2% raise for 2022 and 3% raises for 2023, 2024 and 2025;
Retention awards that bring on-base salary increases based on length of service to full-time employees who work seven years, and then 12 years;
Per-course minimum increases for adjunct and part-time contingent faculty. Contingents at University centers and health sciences centers will be paid $6,000 per three-credit course by 2026; contingents at comprehensive and technical campuses will receive $5,500. Contingent Wins;
Living wage increases which raise minimum salaries for UUP's lowest-paid academic ranks and professional grades;
The addition of the state's new Paid Parental Leave program, which provides 12 weeks of leave at full pay for birth, adoption or foster placement, taken anytime within seven months of such an event;
No increases in basic health insurance costs, including employee premium shares, co-payments, annual deductibles or co-insurance maximums.
Improved job security for contingent employees.
Increased location adjustment pay for members on Long Island and in New York City.
For members at SUNY's public teaching hospitals, Holiday pay (or comp time) for all state holidays, on-call pay increases, and salary increases for Medical Residents and Fellows. Higher Ed and Healthcare worker wins
For the latest in what your union is doing and how you can help, visit https://uupinfo.org/.
Experiencing increased workload issues? Here's how to combat workload creep. (see the Academic Workload Toolkit and Profession Workload Toolkit links.)
Roughly 1/5 of professionals and 3/5 of academics at SUNY are contingents. At UAlbany 55% of total bargaining unit members are contingents. Learn more here about contingents' concerns.
UUP offers programs to assist members with education,
professional development and training
.
Learn more here.
Contact [email protected] if questions.